The University of Crete and PRORATA welcomes the 1st Cure4Aqua Workshop on Operational Welfare Indicators for farmed European sea bass, on the 24th and 25th of November 2023 in Athens, Greece.
Four international experts will be discussing the current state of the art on fish welfare, in the afternoon session (24th of November). In the morning session (25th of November) experts from the scientific community, the aquaculture industry, the competent authorities, relevant NGOs and consumer associations, will participate in the knowledge exchange workshop on European sea bass welfare. The specific workshop and two more that are going to follow in 2024, are part of the 7th Working Package of Cure4Aqua Project.
Cure4Aqua project Overview
Funded by the EU Horizon Europe programme, Cure4Aqua is a €4.8 million, 4.5-year project that will develop new approaches to prevent aquatic fish diseases by introducing and validating novel technologies for early detection of diseases, while also supporting the advancement of alternative treatments to replace pharmaceuticals in disease control. Farmed seafood is an important source of protein for food and animal feed, with a low-carbon footprint, essential to help build a sustainable food system. However, controlling pathogens continues to be a major challenge for the sector. This is particularly relevant for Europe, where there is a great variety of species and production systems, which hinders the implementation of good husbandry practices tailored to each aquatic species. Cure4Aqua will develop new approaches to prevent aquatic fish diseases through technologies for early disease detection, while also supporting the advancement of alternative treatments to replace pharmaceuticals in disease control.
For more information regarding the project please click here
For information regarding the factsheet please click here
Cure4Aqua consists of 8 working packages, of which WP7 is about "Evidence-based standards and tools to advance WELFARE on farms". Its objectives are:
To develop, optimize and validate a reliable, scalable, and easy-to-use operational welfare score index, for farmed common carp, European

sea bass

, gilthead sea bream, based on a set of indicators that are (i) species-specific, (ii) life-cycle specific, (iii) production system/phase-specific, and (iv) fulfil the welfare needs of a given species.
To develop and apply practical protocols and tools for welfare control, including the development of a "Quality of Life (QoL) scaling system" for fish that enables selecting of appropriate veterinary and behavior-monitoring interventions and defining humane endpoints to reduce suffering. Develop a prototype novel digital welfare assessment tool that incorporates machine learning methodologies and IoT applications.
To assess and model the socio-economic and environmental impact of welfare assessment.
To develop of protocols and scoring system for auditing and assessment of biosecurity (including hygiene) at site and company level with focus on European freshwater and Mediterranean aquaculture (bioexclusion and biocontainment). The use of the protocol and scoring system will lead to anonymized benchmarking and identification of site-specific goals for targeted improvement.
For more information regarding WP7 please click here
Organizing Committee:
Professor Michalis Pavlidis, University of Crete (GR)
Leonidas Papacharissis, Coordinator of the Technical Committee of the Hellenic Aquaculture Producers Organization (HAPO) (GR)
Angeliki Mitropoulou, Project Manager of Prorata S.A. (GR)
Prof. Michalis Pavlidis
University of Crete
Greece
Mrs. Angeliki Mitropoulou
Project Manager of Prorata S.A.
Greece
Mr. Leonidas Papacharissis
Coordinator of the Technical Committee of the Hellenic Aquaculture Producers Organization (HAPO)
Greece
Dr. Ivona Mladineo
Cure4Aqua Project Coordinator
Dr. Ivona Mladineo
Cure4Aqua Project Coordinator
Dr. Joao Saraiva
The Algarve Centre of Marine Sciences (CCMAR-Algarve)
Mr. Leonidas Papacharisis
Hellenic Aquaculture Producers Organization - Coordinator of the Scientific Committee
Prof. Michael Pavlidis
Professor at the University of Crete
Dr. Natasha Boyland
Fish Policy & Research Manager at Compassion in World Farming
Established in 1973, the University of Crete is a young public educational institution sited in a region rich in ancient and modern Mediterranean cultures. Currently around 20,000 undergraduate and graduate students study here through the Schools of Philosophy, Education, Social Sciences, Sciences & Technology, and Medicine, taught by an outward looking academic staff committed to quality in teaching, research, and community partnerships.
With the primary aim of fostering the growth of Greek aquaculture and of its Members, the privately owned nonprofit Hellenic Aquaculture Producers Organization (H.A.P.O.) was established in 2016, when the initial 21 Members agreed to combine their efforts and self-finance the creation of a national Greek identity for their products and their distribution to selected markets. Today H.A.P.O. consists of 23 Members representing approximately 80% of Greek aquaculture. Parallel to a complex network of promotional activities, H.A.P.O. provides a wide range of active support in terms of research, collaboration, development, education, training, advice, problem-solving, networking, liaising with academic institutions, scientific entities, authorities and more. The Organization's primary mission, the growth of Greek aquaculture and the promotion of fresh fish farmed by the members of H.A.P.O. characterized by the collective label Fish from Greece, is being achieved by developing and establishing their Greek identity and by highlighting their exceptional characteristics. Fresh fish labelled Fish from Greece, are raised with the utmost care and in the most ideal locations of the country's unspoiled and transparent seas, by people with knowledge, experience and expertise, according to EU standards and regulations.
Prorata S.A. was created in Athens in 2014 based on the belief that independent, reliable, and innovative research is not only feasible but also necessary. Especially in an economic, social, and political environment that is constantly changing.
In that context, the main aim of our company is the production of valid results and useful scientific analyses through the adoption of international best research practices in order to feed the public debate on issues that require more space, as well as to ensure the provision of effective strategic directions for our partners through customized consulting services.
At the core of our philosophy is the specialized approach of each project based on our scientific knowledge and passion on the fields of public opinion and consumer research. Our ambition is to be not just another company conducting quantitative and qualitative research but a model – company of international scope that will never stop evolving and expanding.
AQUATIC BIOLOGICALS is the first Marine Biotechnology Company in Greece devoted to the prevention of fish diseases in aquaculture. It develops customized autogenous vaccines (a process that is validated and ISO certified), phage therapy products and provides advanced diagnostic services to the Aquaculture industry. AQUATIC BIOLOGICALS is based on a team of enthusiasts with many years of scientific experience on the field and collaboration with Mediterranean fish farms. AQUATIC BIOLOGICALS is a spin-off company of the Institute of Marine Biology, Biotechnology and Aquaculture, of the Hellenic Centre for Marine Research
iKnowHow is a Greek technology firm based in Athens and currently employing more than 140 engineers and IT professionals. The company was founded in 2002 and has since grown rapidly holding nowadays a significant market share in Greece, Cyprus and Europe. For almost two decades, the company has been offering a wide range of tailor-made software solutions and specialized ICT strategy consulting services as well as building complex enterprise applications with emphasis on Digital Government, Business Automation, Information Security, Digital Transformation, e-Health and Industrial Automation solutions. IKH is organized into three business units: digital government, healthcare, and robotics. Our longstanding partnership with IBM and our knowledge of Open Source technologies has allowed us to complete significant ICT work for local and international organizations. IKH Innovation, our robotics arm,  is a world-class team of robotics and software engineers with expertise in mechanical design, embedded control, data-driven intelligence and mobile robots. IKH Innovation designs and builds tailor-made robotic solutions capable of performing in demanding environments. evorad™ is our comprehensive RIS / PACS suite designed to cover a radiology department's needs from the moment patients walks in to the moment they walk out with their examination and their digital diagnostic report in hand. evorad™ has become the premier PACS solution of Greek public hospitals, used not only to process thousands of examinations per day, but also as the main teaching tools in medical schools and university hospitals.
Funded by the European Union

Funded by the European Union under the Horizon Europe Programme, Grant Agreement No. 101084204 (Cure4Aqua). Views and opinions expressed are however those of the author(s) only and do not necessarily reflect those of the European Union or the European Research Executive Agency (REA). Neither the European Union nor the granting authority can be held responsible for them.
UK participants in Cure4Aqua are supported by the UKRI's Horizon Europe Guarantee under the Grant No. 10054306 (UNIAB); and Innovate UK under the Grant No. 10061596 (THL); Grant No. 10050496 (MRI); No. 10061148 (SWU); and No. 10054089 (ICL).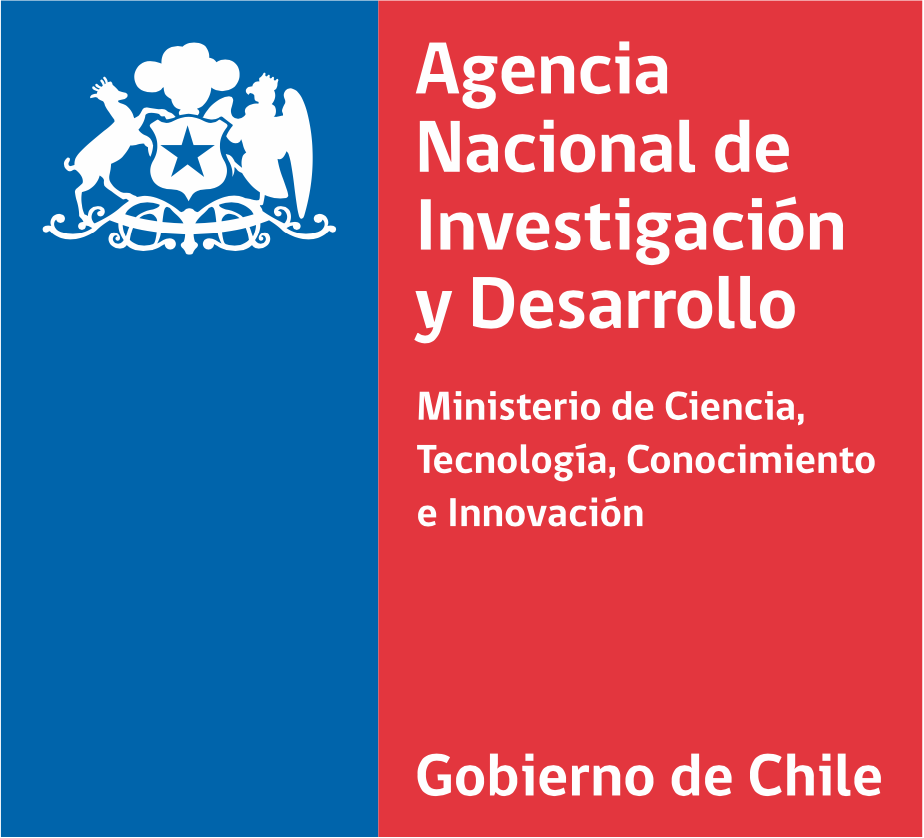 The Chilean participant in Cure4Aqua has received funding from the Agencia Nacional de Investigación y Desarrollo (ANID) under Grant No. FONDECYT N°1200521 and FOVI210032 (PUCV).
Participants from Switzerland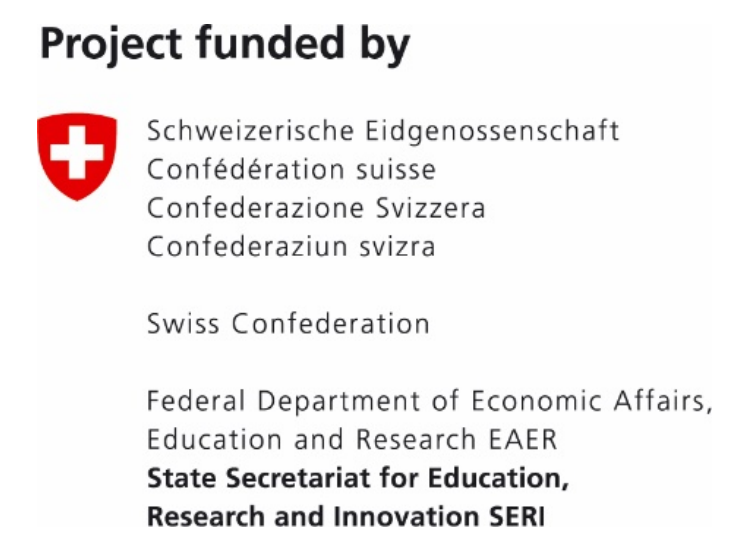 Swiss participants in Cure4Aqua have received funding from the Swiss State Secretariat for Education, Research and Innovation (SERI) under Contract No. 22.00432 (FGCZ) and No. 22.00431 (PATH).